Satellite Entertainment Platform Adds Chinese Language Channel
Miramar, FL – January 26, 2021 – Digital Video Systems (DVS), a maritime systems integration and telecommunications provider, is moving full steam ahead with its global expansion with the addition of Chinese language channel, CCTV International. The new addition is in good company with an already diverse mix of international news, sport, weather, business, current affairs and documentary programming available for worldwide viewing.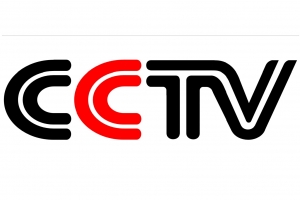 "The continual addition of quality international programming is a top priority for us," said Chuck Sackermann, chief executive officer of Digital Video Systems. "With each additional channel we are realizing our goal of providing the best programming for worldwide enjoyment for our maritime clients."
The high-definition channel that broadcasts 24 hours a day, is now available on onboard via CRUISESAT, DVS's leading-edge satellite direct to ship (DTS) entertainment television service platform. CCTV International is originated in China the channel provides programs focusing on news and current affairs. It also features economics, entertainment, sports, and children's programs, movies, TV dramas and documentaries. The satellite channel serves Chinese citizens living overseas and foreign nationals of Chinese origin. To meet the needs of English-speaking viewers, CCTV International also broadcasts portions of English language programming. In addition, the channel also carries two 15-minute news bulletins in Cantonese to meet the needs of Cantonese speaking viewers.
Launched in June 2017, CRUISESAT was developed to deliver high-definition news, entertainment, sports and cultural networks to the maritime market using single-antenna systems for all video content including linear television channels and nonlinear video content, multicultural programming, audio content and branded networks. CRUISESAT service is currently available onboard multiple maritime vessels and select ships operated by three of the largest cruise lines.
About Digital Video Systems
DVS has been a leading provider of maritime and land-based telecommunications, managed services and systems integration using state-of-the-art technology for 40 years. DVS has leveraged its knowledge of telecommunications technology and video systems integration to create CRUISESAT (www.cruisesat.com), the premier satellite direct-to-ship and vessel entertainment television service platform that delivers popular high-definition and standard-definition news, entertainment, sports and cultural networks to the maritime market.
# # #
https://www.digitalvideosystems.net/wp-content/uploads/2019/04/dvs-300-125-300x125.png
0
0
DigitalVideoSystems
https://www.digitalvideosystems.net/wp-content/uploads/2019/04/dvs-300-125-300x125.png
DigitalVideoSystems
2021-01-25 14:59:47
2021-01-25 14:59:47
Digital Video Systems Global Expansion Increases with CCTV International